Deep Fryers For Restaurants – Important Considerations
If you run a restaurant and are interested in buying deep fryers for sale, this article will help you decide which type of commercial frying machine to purchase. We will go over Commercial fryers and Floor models. We will also go over safety features to look for. After reading the information provided in this article, you should be able to make an informed decision when buying commercial frying machines for sale. Listed below are some important considerations you should make when purchasing a commercial frying machine.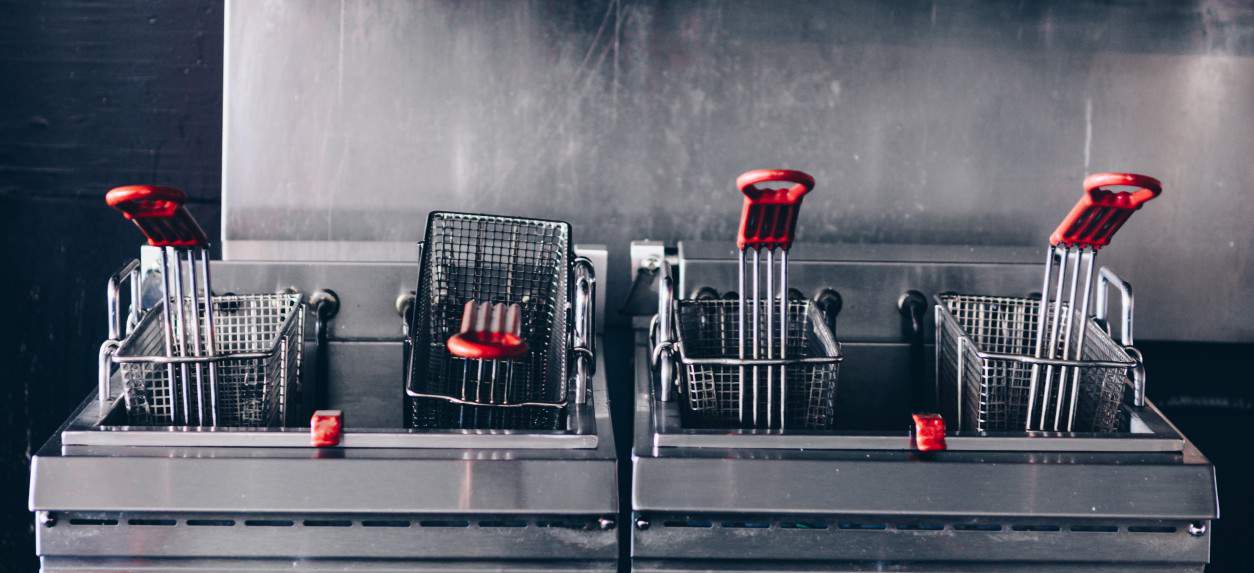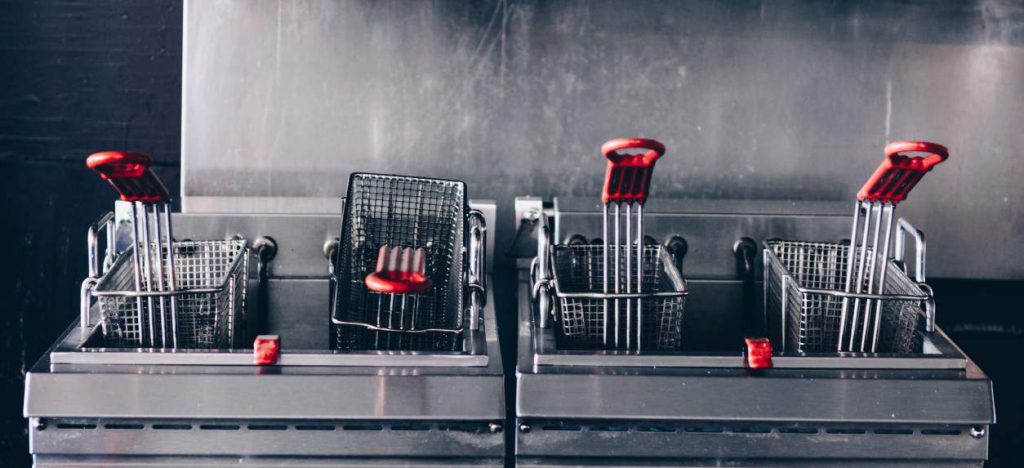 Commercial fryers
Commercial deep fryers for restaurants are a vital piece of equipment for any commercial kitchen. They are ideally suited for cooking a variety of fried foods such as french fries, chicken fingers, and other specialty items. You can choose from Countertop, Floor, Electric, and Gas models. Some fryers come with oil filtration systems to extend the life of the frying oil and provide convenience when disposing of used oil. They also reduce operational costs.
A typical commercial fryer will have fryer baskets that fill with food and are lowered into the oil. Some models may accommodate multiple baskets, which is convenient when busy shifts call for more cooking time. Other features of a fryer include a handle to remove the sediment that may accumulate in the pot. A fryer thermometer will ensure the oil is at the correct temperature. Commercial fryers should be cleaned regularly.
Countertop and floor deep fryers are the two most popular types of restaurant fryers. Countertop fryers require less space but can produce the same amount of fried food. However, floor fryers are more effective in high-volume establishments. They can be either gas or electric. Make sure to read reviews about countertop fryers before making a decision. The best models come with advanced filtration and features. If you have limited floor space, a countertop fryer might be the ideal choice.
Although some conventional commodity fryers do little more than heat oil, they may require a skilled fry cook to get consistent results. Besides that, more advanced fryers have lights to indicate the appropriate temperature and cook cycles, multiple cooking programs, and automatic lifts to lift the baskets out of the oil. They may even have automatic shut-offs to ensure proper oil temperature when they are not in use. Listed below are some things to keep in mind when choosing a commercial deep fryer for your restaurant.
Whether you need a large or small fryer for your restaurant depends on how much space you have and how much food you expect to fry. Stainless steel commercial deep fryers can hold up to two gallons of oil each. Their design also allows you to prepare different types of food in separate fryers. If you serve a variety of food, you may want to invest in three smaller fryers and install them side by side.
Countertop models
There are several types of commercial deep fryers available, including electric and gas models. You can also choose from countertop and drop-in models, which are great for smaller kitchens. Commercial fryers vary in size and capacity, and some are suitable for multiple types of food. To determine which model will best fit your needs, consider how many meals you serve each day and what kinds of food you frequently fry. Once you've determined what you plan to serve, you can choose from various sizes, including countertop models.
Electric fryers are more compact than gas-based models, and they can be easily moved from one location to another. Electric fryers also tend to recover heat faster from the food fried in them. The weight of countertop fryers makes it important to find a unit that is suitable for your needs and can withstand the weight of the food. Not all deep fryers feature an oil filter design or filtration system. Thankfully, many models are designed with a drain and easy oil extraction process, which means that cleaning your fryer is a breeze.
Whether you're using a countertop deep fryer for restaurants for small kitchens or a larger scale restaurant kitchen, a countertop model is an excellent choice. Not only are countertop fryers easy to use, but they also save space. They won't get in the way of employees while they cook. And they're more convenient than floor fryers and deep fryers, as they allow you to cook smaller items, such as potato wedges and onion rings.
A high-quality countertop model is a great choice for your kitchen. It is made of stainless steel and comes with a one-year warranty. In addition to its durable construction, this model comes with two 6-liter oil pots and two outlets. You can adjust the temperature range between 140 degrees Fahrenheit and 392 degrees Celsius. If you are on a budget, a countertop model may be the best option.
Floor models
While most commercial fryers are floor models, you can also find countertop versions. Countertop fryers are smaller versions of floor models with a countertop mount. They are great for smaller kitchens with limited space and are easy to move from one spot to another. Many countertop fryers feature a cycling light to alert you when the unit is ready for the next batch of fries. These units are also safe to use in restaurants, as they shut off automatically if the frying compound gets too hot.
The main difference between floor and countertop deep fryers is the type of fuel source. Floor fryers run on natural gas, while electric models are more efficient and can reach higher temperatures. Both gas and electric floor fryers have advantages and disadvantages, but gas is the most common choice for high-traffic venues. Natural gas fryers can reach higher temperatures and recover from a batch faster than an electric model. A floor fryer that runs on natural gas will recover from frying larger pieces of chicken quicker than an electric model.
Floor models of deep fryers for restaurants can be used for a variety of cooking applications, including preparing chicken wings or French fries. Depending on your needs, you can choose a countertop or freestanding model. You can even get multi-battery units if you're working on a budget. Most floor models come with their own manuals. When buying a floor model, remember to check the manual for the manufacturer's instructions before purchasing it.
Electric-powered fryers can be more expensive than gas-powered models. Electric-powered fryers typically have a lower oil capacity than floor models. However, they are widely available and will increase the cost of setting up your kitchen. The best option is to choose a gas-powered fryer if your budget allows it. The price of natural gas is usually cheaper than electricity, but natural gas costs can fluctuate.
Choosing a floor-model deep fryer for restaurants should be based on the space available in your kitchen. Countertop models are best for small-scale businesses where space is at a premium. However, floor models are more convenient for larger commercial settings. A countertop model will also be ideal for restaurants that serve small quantities of fried food. So, consider your needs before choosing the right model. FYI, floor models require no hood ventilation.
Safety features
Restaurants need to pay close attention to the safety features of their deep fryers. The oil used should be of good quality, and they should have safety features, such as a splash guard or non-slip mats surrounding the fryer. The frying process requires large amounts of oil, and can easily lead to splashing. Fortunately, newer fryers have safety features that can minimize the risk of a spill.
Electric cords can be a trip hazard, so employees need to be careful while working around the fryer. Additionally, smaller fryers are more prone to tipping, which is dangerous. Metal equipment is better, as it does not contain any sharp edges, but plastic accessories can degrade over time when exposed to hot oil. And if you need to change the oil, plastic storage containers can potentially contaminate the oil.
A temperature-limiting device is another important safety feature. The device shuts off the fuel if the oil temperature reaches 475 degrees Fahrenheit. According to Ernest Grant, coordinator of the North Carolina Jaycee Burn Center's Burn Prevention and Outreach Program, you should check the oil gauge after every oil change to prevent any spills. Moreover, you should make sure that you check the oil level before using the deep fryer so that it doesn't overheat and burn your guests.
Apart from these safety features, deep fryers should also be easy to use. However, it is still advisable to use proper safety gears while working around the fryer. Make sure to clean the machine regularly and keep it free of any debris and dirt. You also need to make sure that the food cooked is properly cooked. Otherwise, your customers may be unable to eat it, which will ruin your business reputation.
In addition to the safety features of deep fryers, you should also wear the right clothing while operating the commercial kitchen equipment. Proper clothing, footwear, and PPE are essential for safe operations. While peak ordering times can be extremely stressful for your employees, wearing the right uniform is an important protective measure. Cooking oil can cause severe burns if you don't wear appropriate clothing. Never expose your skin to hot oil – it is highly toxic!